Why Choose Save Your Ink?
Wondering what sets us apart from other promotional product companies? The answer is straightforward: a seamless, unified ordering process that eliminates hassle and reduces errors.
One Point of Contact, Start to Finish!
At Save Your Ink, you'll enjoy a one-on-one relationship with a dedicated sales agent who will guide you through every stage, from ordering to delivery. This approach results from our 25 years of industry experience, both online and in our local community.
Key Benefits:
No Handoffs: You'll communicate with a single agent throughout, making it easier to know who to talk to at any time.

Efficiency & Accuracy: Our sales agents handle both the sales and data entry, reducing the risk of miscommunication and ensuring timely deliveries.

Quality Control: One person manages your art design and communication, limiting the potential for errors and misunderstandings.

Streamlined Approval: Receive order proofs directly from your dedicated agent for quick and clear confirmation.

Issue Resolution: If problems arise during production, the same agent will work with you to resolve them swiftly.

Final Checks: Before shipping, your agent verifies the product and shipping method, minimizing any risks of production or shipping errors.
Our Commitment to Excellence
We're not just making claims; we back them up. Check out our Google reviews to see that our customer experiences speak for themselves!
---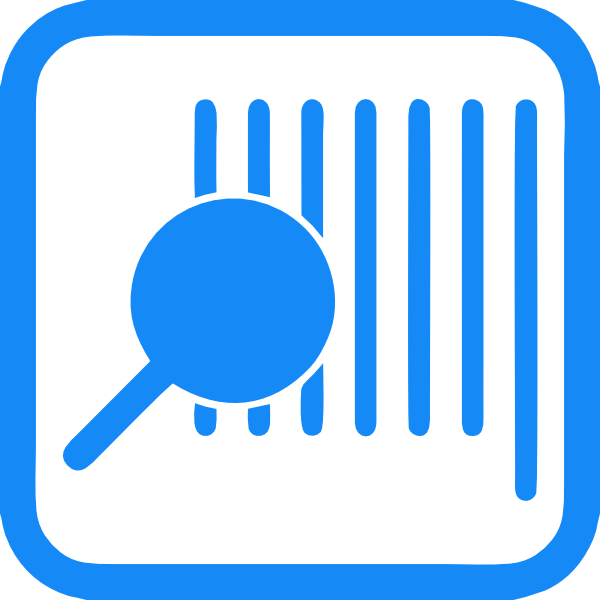 Finding the Perfect Product Just Got Easier
Even with over 30,000 products on our site, we understand you may be looking for something specific that isn't listed. No worries—we've got you covered.
Comprehensive Product Search
We tap into a nationwide supplier database to find the exact product you're after. Our product range is curated from top suppliers and updated daily. After all, a distributor is only as strong as its suppliers.
Free Samples for Confidence
We get that buying online can be tricky. Request free samples to touch and feel the product before you commit.
Custom Logo Design
A product shines with a logo, and if you don't have one, we'll design it for you. We offer unlimited layouts and proofs, all free of charge. (Just keep it reasonable!)
Production Proofs for Large Orders
For bulk orders, we offer printed samples at a cost, providing assurance that your final product will meet expectations. This cost is deductible from your total order.
---

Competitive Product Pricing: Quality Meets Affordability
In an industry where most distributors offer similar products, your choice boils down to two factors: pricing and service. Here's why Save Your Ink stands out:
Low Overhead, High Savings
Our entire team operates in a hybrid model, combining the best of both in-office and remote work. This approach not only reduces our overhead costs but also harnesses the advantages of face-to-face collaboration and the flexibility of remote work. These savings and efficiencies are directly passed onto you, making our prices incredibly competitive.
Price Match Guarantee
Find a better total order cost elsewhere? We promise to beat it by at least 5%. Yes, you read that right.
Small Company, Big Impact
Don't let our size fool you. We handle volumes that give us the buying power to compete with anyone in the market. Put us to the test!
---

Uncompromising Quality Assurance: Peace of Mind with Every Order
We stand by our promise to deliver products that meet your highest standards, from functionality to imprint durability.
On-Time and Flawless
Your order will arrive on schedule and exactly as you approved it—guaranteed.
Zero Hassle, Zero Cost
If you encounter any problems, like damaged goods or product defects, we'll quickly resolve them at no additional cost to you.
Fast and Personalized Support
Forget being shuffled around a call center. The same agent who helped place your order will personally handle any problems, ensuring a quick and smooth resolution.
100% Customer Satisfaction
Your ongoing business is important to us, and we're committed to ensuring your complete satisfaction, now and for years to come.
---

Exceptional Delivery: Precision-Timed for Your Events
Promotional items often serve specific events, and we're experts at rush production and deliveries. Here's how we make it happen:
Optimized Sourcing
Whether you're in California and need a two-day turnaround, or you're looking for the most cost-effective option, we locate the best supplier for your needs.
Streamlined Order Processing
You'll get an art proof within minutes of ordering. Once approved, your order is processed and a tracking number sent, all by the same agent. This minimizes room for error and saves time.
All or Nothing Guarantee
Have a fixed deadline? We're just as committed. If your order doesn't arrive on time, we'll either offer you a significant discount or allow a return at no additional cost. Please note that we can't be held accountable for carrier delays, natural disasters, or any other circumstances beyond our control.
---
Your Experience: As Personal As It Gets
With Save Your Ink, your experience is personalized from start to finish. Your dedicated rep assists with everything—developing marketing plans, making product choices, and post-order support. You'll never feel lost in the shuffle.
---
Our Commitment to You
We're not just a company; we're a family committed to your satisfaction, whether you're a big client or a small one. Our vested interest is in ensuring that every customer is delighted with our service.
Let's create something amazing together,

Your Dedicated Team at Save Your Ink